My Vegas Design Market Recap: What I See for 2023 Trends
I just returned from The Las Vegas Design Market where I successfully wound my way through 3 huge buildings of showrooms — not to mention an entire section of gifts and accessories. To say it was overwhelming is an understatement. However, this for me is like Christmas at the age of 7 when everything was magical and exciting.
So I enjoyed every second, every step (of which there were many), every booth, and every treat to the fullest! Until I fractured my ankle — but that's a story for another day. In the meantime, I want to give you all the rundown of the many trends I saw at The Design Market, and what I see for 2023 trends.
When I hear the word trend, I immediately rebel and think,
There is no way I am falling into this category of a trend and doing what the crowd is doing. I love timeless and classic.
However, when you see the upcoming trends in interiors for 2023, you might find it hard to rebel because the design path is a trail that is full of anything but boring!
I might also add that a trend doesn't mean that you douse your home relentlessly in the new, hip, and trendy. It simply means that we will be seeing more of something. If it resonates with you, then you try it. If it doesn't, then you do you and own that.
My belief has always been that a home reflects the personality of the souls that reside there.
I am all about really loving something if you are going to implement it into your home but balance is key. Anything that is overdone can be overwhelming and will lose that effect that you were hoping to achieve in the first place. So don't panic if your house isn't "on trend." The real trend that matters is your own sense of style and personality. But if one of these 2023 trends speaks to you, then you're in luck (and in vogue)!
TRUE STORY: MIAMI VICE DAYS
You all remember when pink and teal were a trend in the 80s? The Miami Vice days?
Well, this middle school girl LOVED pink! My bedroom had two different shades of pink carpet (a darker magenta pink bordered the main lighter pink color), a pink bathroom saturated in pink mosaic tiles with a teal tile border, wallpaper in pink hearts with a wainscoting below all painted in…you guessed it…PINK.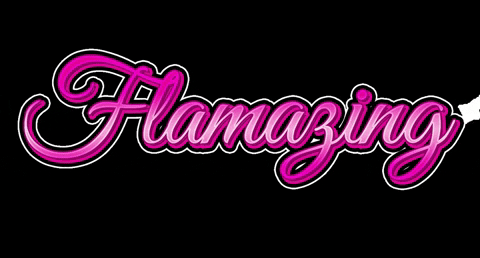 How cool were my parents?
I had amazing parents that let me express myself liberally when it came to design in my bedroom. I will forever be grateful for that as it helped shape who I am today. BUT I digress.
All that to say, before embracing the trend, be sure you love it and maybe splash it into the home in smaller ways than my 13-year-old self did.
BACK TO THE FUTURE
Trends can be something that takes a thing of the past and brings it to life in a new and updated way, a rebirth with a newer approach. Much like high waisted jeans from the past made a comeback in the fashion world and were renamed "mom jeans" today, everything has a way of circling back around and given an updated term or look, am I right?
This is what I experienced at the design market in various ways. Hint: "Back To The Future"
So let's dive in!
Vegas Design Market Recap
01 COLOR
It seems that dramatic color is making its way back into our hearts and homes. It was so fun to see a lot of boldness this year in color. Some of it being loud and clear and some of it being earthy and dark. So many lush velvets and boucles in moody shades of greens and burnt oranges. A little hint of the 60s and 70s but with a twist of today! The artwork, the wallpapers, the accent pieces, all of it, carried a sense of a sturdy voice and I loved it.
earthy colored accent table